Ohio anticipates up to 485 units throughout the state will become available over the next few years. Learn more about properties participating in the program now and those that will come online in the near future.
---
Available Now: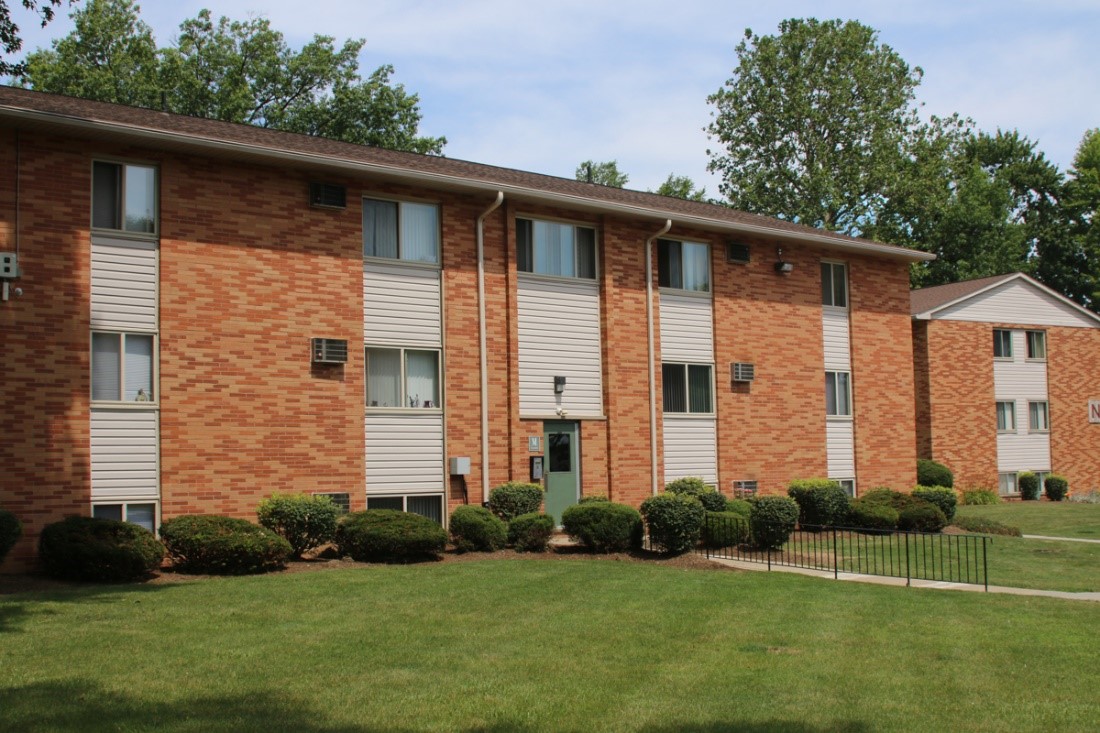 Kensington Square Apartments: 535 South Abbe Road, Elyria
This apartment complex features up to five 811 units in a setting close to shops and transit. Only a five minute walk to the Lorain County Transit bus Route 52: East Elyria/Abbe Road Loop with service to downtown Elyria and 1.2 miles from the Elyria Amtrak Station which provides service to downtown Cleveland. Amenities include a playground, fitness center, and community room.
---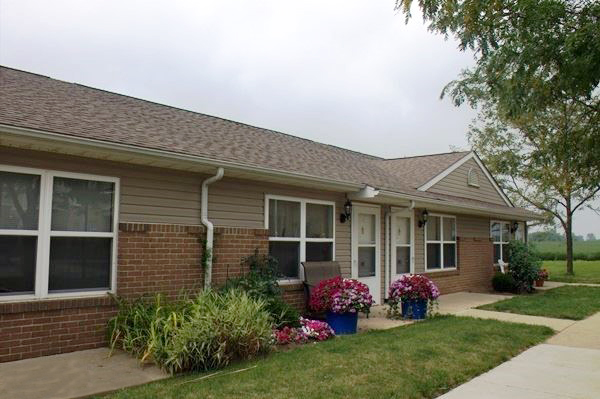 Grace Meadows: 467 Woodsview Drive, Jeffersonville
Recently rehabbed in 2008, this apartment building hosts up to three 811 units with zero-step entry for added accessibility. Residents have transportation access through the Fayette County Transportation Program run through the county Community Action Commission. This property is located only 1/2 a mile from downtown Jeffersonville and a one-minute walk to the Jeffersonville Pool.
---
Upcoming Projects & Proposed Units
The following properties have committed to participating in the 811 program, and will have units online in the future.
| | | | |
| --- | --- | --- | --- |
| Project Name: | Project City: | Project County: | Proposed 811 Units: |
| Sandstone Apartments | Dover Township | Athens | 2 |
| Miller Commons | Ashville | Pickaway | 2 |
| Brandt Meadows | Dayton | Montgomery | 13 |
| Villa San Bernardo | Bedford | Cuyahoga | 10 |
| Westhaven | Prairie Township | Franklin | 4 |
| Fairwood Commons | Columbus | Franklin | 3 |
| 43 Town Square | Lima | Allen | 2 |
| Prospect Yard | Cleveland | Cuyahoga | 3 |
| Shyville Senior Center | Piketon | Pike | 4 |
| Audubon Crossing | Dayton | Montgomery | 3 |
| Forest City Square Apartments | Cleveland | Cuyahoga | 4 |
| Shepard Crossing | Port Clinton | Ottawa | 5 |
| Middlebury Commons | Akron | Summit | 4 |
| Arlington Square Apartments | Elyria | Lorain | 3 |
| The Livingston | Columbus | Franklin | 6 |
| Shawnee Grove | Circleville Township | Pickaway | 2 |
| Crawford Station | Marion Township | Hancock | 2 |
---
Contact Information
Please email your questions or comments to 811Program@ohiohome.org or call
Pamela Zinn
Program Compliance
Ohio Housing Finance Agency
57 East Main Street
Columbus, Ohio 43215
614.466.3943