Thursday, April 27 – 1:15pm-2:30pm
Anchor institutions, in many ways, define the economic landscape of Ohio. What would Columbus be without Ohio State, or Cleveland without University Circle? This session examines the impact of our anchor institutions, how public and private actors have worked with them to bring about inclusive development, and what strategies are being developed by philanthropists and others for the future.
---
Handouts:
---
Moderator:
Kim Cutcher, Executive Director, Toledo LISC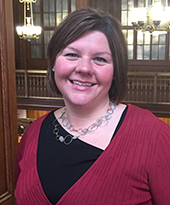 Kim Cutcher, Executive Director of Toledo LISC joined the office as Deputy Director in 2012. During this time, she has been able to secure over $50 million for community partners to advance economic development initiatives in Toledo. Previously, Kim served as the Chief Operating Officer of United North Corporation for five years overseeing their real estate portfolio and operations. In 2001, Cutcher began her career with NorthRiver Development Corporation and fostered the growth of a comprehensive neighborhood-based organization developing $45 million of real estate, and a number of federally funded programs that provided support for low and moderate income families. Cutcher is dedicated to working with community partners to develop strategic investments and initiatives that create environments that empower individuals, families and neighborhoods.
Cutcher is a graduate from the University of Toledo and completed her Master's coursework in Education and holds a Bachelor's in Political Science. She is also certified as an Economic Development Professional from the National Development Council and completed the Executive Leadership Institute sponsored by LISC. Cutcher is active in several organizations that advocate for increasing economic opportunities for residents in our community and stimulate neighborhood development. She is currently serving as a board member and Secretary to the Lucas County Economic Development Corporation, a board member to the PNC Local Advisory Board for Northern Ohio, a board member to the Ohio CDC Association, and the Ohio Housing Finance Agency's Advisory Committee and a downtown Toledo Rotarian. She is the past chair of the local advisory board for the Economic and Community Development Institute, Secretary of the Toledo Neighborhood Stabilization Consortium, a public and private partnership to address foreclosure and create a meaningful impact in stabilizing selected neighborhoods, President of the Cherry Street Bancroft Corridor Coalition, and Treasurer of the Toledo Community Development Corporation Alliance.
---
Speakers:
Amanda Hoffsis, President, Campus Partners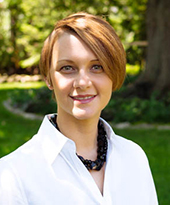 In 2013 Amanda Hoffsis assumed the role of President of Campus Partners. In this role Amanda leads Campus Partners' development work throughout the University District neighborhoods including the investments in Weinland Park. In addition, Amanda is the Senior Director of Planning and Real Estate for The Ohio State University. Amanda's university responsibilities include overseeing all real estate services, including all university related property sales and purchases, leases and easements, plus overseeing the general operations of the Planning and Real Estate department. Amanda is a wife and a mother of three.
---
Chris Ronayne, President, University Circle Inc.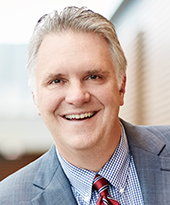 Christopher Ronayne was named President of University Circle Inc (UCI) in 2005. UCI is the non-profit community service corporation responsible for the development, service, and advocacy of University Circle as a world-class center of innovation in health care, education, and arts & culture and premier urban district. Since becoming UCI's seventh president, Ronayne developed a dynamic and aggressive agenda to leverage the institutional assets of the Circle's anchor "Eds, Meds, and Arts" organizations and transform it into a vibrant mixed-use district.
Chris Ronayne and his staff partner with more than 40 member institutions to oversee the growth and direction of Ohio's fastest growing employment district, with UCI providing community planning, development, education, marketing, police, and other shared services. Before joining UCI, Ronayne served the City of Cleveland as the City's Planning Director, Chief Development Officer, and Chief of Staff. He was the chief architect of the City's Waterfront District Plan, an ambitious effort to reconnect the people of Cleveland to Lake Erie.
In addition to his role with UCI, Ronayne is Chairman of the Port of Cleveland Board of Trustees, Chairman of the Holden Parks Trust, a member of CEOs for Cities, the American Planning Association, and numerous local boards and foundations. Ronayne is a frequent speaker and lecturer at urban development seminars and forums across the United States and internationally. Ronayne holds a Masters degree in Urban Planning, Design, and Development from Cleveland State University and a Bachelors degree in Business from Miami University in Oxford, Ohio. Chris is married to Natalie Ronayne, Executive Vice President of the Cleveland Botanical Garden and The Holden Arboretum. They live in the City of Cleveland with their two children.
---
Bobbi Reichtell, Executive Director, Campus District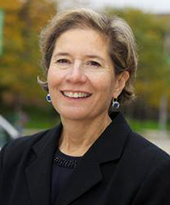 Bobbi Reichtell is the executive director of Campus District Inc. (CDI) a non-profit community development organization serving the arts, medical and education district of downtown Cleveland. The three anchor institutions include Cleveland State University (CSU), Cuyahoga Community College Metro Campus, and St. Vincent Charity Medical Center. The neighborhood is also home to the Superior Arts District, the two largest homeless shelters in the city and concentrated public housing. Advocating for and meeting the needs of 4 distinct neighborhoods within the Campus District is done by a team of four staff.
The Campus District's planning and advocacy work resulted in the creation of a new north-south "Main Street", a beautiful, green, and "complete" street with bike and pedestrian infrastructure to link all three anchor institutions. The street now offers public art and vibrant community gathering spaces which will be utilized to activate street life. CDI is working with Downtown Cleveland Alliance to create a Business Improvement District in the northern half of the service area and with property owners, artists, residents, businesses and social service organizations on quality of life issues, marketing and branding. CDI recently partnered with an adjacent neighborhood community development organization to develop a plan for connecting students, residents and employees from the downtown central business district, the Campus District and St Clair Superior neighborhoods to Cleveland's lakefront with a bike and ped greenway and two pedestrian bridges. CDI is also working on Live Local and Hire Local initiatives with the anchor institutions and Cuyahoga Metropolitan Housing Authority.
Reichtell has been active in the community development field in Cleveland for over 30 years. Her previous experience includes housing rehabilitation and new construction, creating neighborhood parks and trails, brownfield remediation, and fund development. Prior to the Campus District, she served as Senior Vice President for Programs at Neighborhood Progress, Inc. (NPI) and before that was the Senior Development Officer at Slavic Village Development, where she led the redevelopment of a 100 acre abandoned mental institution into a 220 unit new housing development, 30 acre park and hiking and biking trail, and creation of a wildlife habitat and park from a former junk yard. She lives in the Detroit Shoreway neighborhood of Cleveland with her husband Mark McDermott and is happy that her adult children have settled in the same neighborhood.