Thursday, April 27 – 10:30am-11:45am
Affordable housing plays a critical role in the "aging in place" conversation. This session will discuss the role of affordable housing in allowing older adults to live as long as possible in their homes and communities.
---
Handouts:
---
Moderator:
Caryn Hederman, Owner and Principal, Hederman Consulting LLC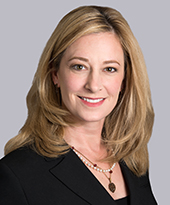 Caryn Hederman is an Ohio-based consultant on health care policy, emphasizing public and private health care financing. She directed the highly successful Long Term Care Financing Collaborative in Washington, D.C., which convened national experts and stakeholders from diverse ideological and philosophical perspectives to create a policy path forward for financing long-term care. The Collaborative's recommendations, released last year, helped reignite Congressional interest in this important issue.
Ms. Hederman has served on the boards of directors of nonprofit organizations, including Ohio's nonprofit mutual health insurer, InHealth Mutual, and the Health Systems Agency of Northern Virginia, which was established under Virginia law to plan for development of health care facilities and services.
Prior to consulting, Ms. Hederman practiced with a top law firm in Washington, D.C., where she provided legal counsel, regulatory representation, Congressional advocacy and strategic planning for a broad range of health care providers and insurers, biodefense and nanotechnology companies.
---
Speakers:
Alisha Sanders, Director of Housing & Services Policy Research, LeadingAge Center for Applied Research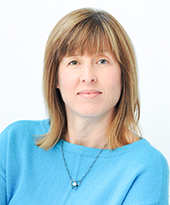 Alisha Sanders, MPAff, is the Director of Housing and Services Policy Research at LeadingAge. Her work focuses on identifying, evaluating and advancing strategies and policies to link affordable housing settings with health and supportive services to enable lower-income older adults to address their care needs, maintain their quality of life and successfully age in their home and community. Prior to joining LeadingAge, she was the Associate Director of Public Policy for Aging Services of California where she advocated for improved affordable housing opportunities for California's lower-income seniors. Alisha has also worked in a number of other affordable housing-related issue areas, including homelessness, inclusionary zoning and predatory lending. Alisha holds a Master in Public Affairs from the Lyndon B. Johnson School of Public Affairs at the University of Texas.
---
Dr. Heidi Ewen, Assistant Professor, Institute of Gerontology, University of Georgia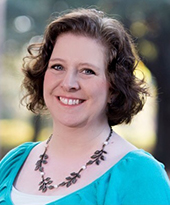 Heidi H. Ewen is an assistant professor in the UGA Institute of Gerontology and holds a joint appointment in the Department of Health Promotion and Behavior (College of Public Health) and Department of Financial Planning, Housing, and Consumer Economics (College of Family and Consumer Sciences). Dr. Ewen has recently assumed the role of Associate Director of Data Analytics for the Housing and Demographic Research Center at UGA. Dr. Ewen has a Ph.D. in Gerontology and a graduate certificate in Statistics. Her research areas include aging in place, relocation, and environment for older adults, as well as physiological and psychological stress reactions and adaptation, and she has published and presented extensively in these areas. She teaches graduate and undergraduate courses at UGA on topics including housing for aging populations, family demography, gerontology, and public health. Dr. Ewen is a member of the Gerontological Society of America.
---
Richard Browdie, President and CEO, Benjamin Rose Institute on Aging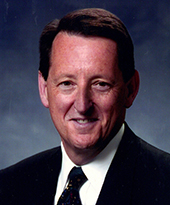 For more than 40 years, Mr. Browdie has held leadership positions in organizations that have as their mission the improvement and maintenance of the health and well-being of older adults. As President/CEO of the Benjamin Rose Institute on Aging, a nationally recognized leader in service, research and advocacy addressing issues of aging, he assures the current and long-term viability of the organization in keeping with its mission.
Prior to his position with Benjamin Rose, he served as Pennsylvania's Secretary of Aging from February 1995 to April 2002. His duties included managing a staff of 109 plus overseeing a budget of more than $800 million. He was responsible for the administration of a statewide system of 52 Area Agencies on Aging. Mr. Browdie also served as Executive Director of the National Association of Area Agencies on Aging from 1993-1995. He developed policy and had oversight responsibility for the national organization representing 670 Area Agencies on Aging and Indian Tribal organizations, administering services for older people covering the entire United States.
Mr. Browdie served as President of the American Society on Aging from March 1998 – March 2000. He was elected Chairman of the Board of the National Council on Aging in September 2011. Effective November 2013, he is Chairman of the Generations Editorial Board. In 2014, he was appointed to the American Bar Association's Commission on Law and Aging. He earned his Bachelor of Arts degree in sociology from Allegheny College, Meadville, Pennsylvania and his Master of Business Administration degree from Gannon University in Erie, Pennsylvania.