Thursday, April 27 – 10:30am-11:45am
The role of anchor institutions, like research hospitals and universities, is a hotly debated topic in community development. How can the resources these entities bring to the table be channeled into revitalization and enhanced opportunities for residents without displacing the neighborhoods the institutions serve? There are implications for economic competitiveness and social equity alike, particularly with respect to fair housing. This session will investigate recent research on the topic and provide insights on what these entities mean for their neighbors.
---
Handouts:
---
Moderator:
Sue Darby, Downtown District Executive Director, YMCA of Central Ohio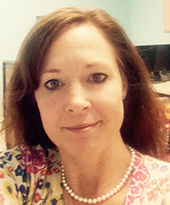 Sue Darby is the Vice President of Housing and Healthy Living for the YMCA of Central Ohio. For the past 16 years, Sue has held many director positions for the YMCA ranging from Wellness to Permanent Supportive Housing. She is a YMCA national trainer for Leading and Coaching Others and has spent the last 7 years mentoring many Y professionals in the movement.
In July 2014, Sue was given her most important role yet, to develop and lead a group of 80 YMCA trailblazers as they prepare to open one of the largest shelters in the Columbus area. After just two and half years in operation, they have served over 6000 men, women and families experiencing homelessness. In addition, Ms. Darby oversees the YMCA Downtown membership branch as well as the association's healthy living initiatives. She also supervises two supportive housing units which encompass over 500 living spaces.
---
Speakers:
Dr. Meagan Ehlenz, Assistant Professor, School of Geographical Sciences & Urban Planning, Arizona State University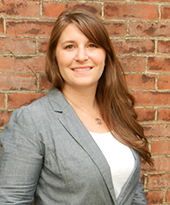 Meagan Ehlenz is an assistant professor at Arizona State University's School of Geography and Urban Planning. Her major fields of study include urban revitalization and community development, with specializations in the role of anchor initutions in urban places and mechanisms for building community wealth.
Prior to joining ASU's faculty, Ehlenz was a Research Associate at the Penn Institute for Urban Research. In this capacity, she developed a set of case studies for Penn IUR's Anchor Institution Roundtable (PRAI), The Power of Eds & Meds: Urban Universities Investing in Neighborhood Revitalization and Innovation. She was also a Lincoln Institute of Land Policy C. Lowell Harriss dissertation fellow. Previously, Ehlenz worked as a planning consultant in Southeastern Wisconsin and as a senior planner for the City of Milwaukee's Department of City Development.
Ehlenz is a a certified planner with the American Institute of Certified Planners (AICP).
---
Dr. Kim Zeuli, Senior Vice President and Director of Research, Initiative for a Competitive Inner City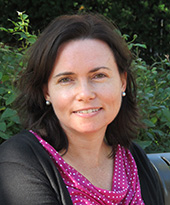 Kim Zeuli is the Senior Vice President and Director of the Research and Advisory Practice at ICIC. Kim defines and implements ICIC's research agenda and directs the advisory services practice that works with clients across the U.S. Kim received her Ph.D. in Applied Economics from the University of Minnesota and has over 15-years of experience researching and advising on economic development issues. She has published dozens of academic and professional articles and is co-editor of the book Revitalizing American Cities (2013). Kim has held academic positions at the College of William and Mary, the University of Wisconsin, and the University of Kentucky.