Thursday, April 27 – 4:15pm-5:30pm
Strengthening efforts to enhance community engagement in the housing and health sectors has become extremely important. This session will review and discuss how health care organizations can work with housing providers.
---
Handouts:
---
Moderator:
Barb Poppe, Former Executive Director US Interagency Council on Homelessness, Barbara Poppe and associates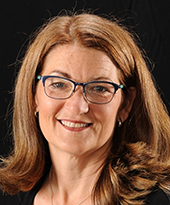 Barbara Poppe is the founder of Barbara Poppe and Associates and the former executive director of the United States Interagency Council on Homelessness. During her tenure, Opening Doors, the first comprehensive federal strategic plan to prevent and end homelessness was launched in June 2010. Ms. Poppe is a nationally recognized expert on homelessness and results-driven public-private partnerships. Barbara Poppe and Associates, established in 2014, is an independent consulting firm that develops the capacity of communities and organizations to tackle complex issues using a collaborative systems approach to achieves results and impact. Ms. Poppe is a frequent national, state, and local speaker on homelessness and serves on the national boards of the Enterprise Community Partners and the Siemer Institute for Family Stability.
---
Speakers:
Dr. Denise Koo, Former Advisor to the Associate Director for Policy, Centers for Disease Control and Prevention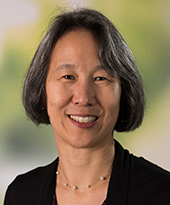 Denise Koo, MD, MPH recently retired from the CDC, where she was the chief architect of the CDC Community Health Improvement Navigator (www.cdc.gov/chinav), a unifying framework and tools for stakeholders interested in improving the health of their communities, and led the development of an innovative tool for accelerating learning about social determinants of health, the Health and Well-Being for All Meeting-in-a-box (www.cdcfoundation.org/health-in-a-box). Dr. Koo received her BA from Harvard, her MPH from UC Berkeley, and her MD from UC San Francisco. Dr. Koo held several leadership positions during her 25 years at the CDC, including as Chief of the National Notifiable Diseases Surveillance System, Director of the Division of Public Health Surveillance and Informatics, and Director of the Division of Scientific Education and Professional Development. She is also Adjunct Professor of Epidemiology and Global Health at Emory University's School of Public Health, and Consulting Professor of Family and Community Medicine, Duke University School of Medicine.
---
Peggy Bailey, Director, Health Integration Project, Center on Budget and Policy Priorities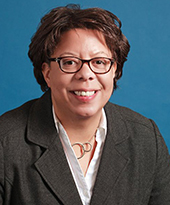 Peggy Bailey is the Center's Director of the Health Integration Project, in which she will identify opportunities to improve health care policy to better link with housing programs, serve those involved in the criminal justice system, improve quality and access to behavioral health services, and incorporate human services needed by vulnerable populations. Peggy's career includes work on federal, state and local policy and service delivery on a wide variety of issue areas, including Medicaid eligibility and benefits for families and people with disabilities, public health innovation, behavioral health service delivery and integration with primary care, youth homelessness policy and service delivery, and child welfare.
Prior to joining the Center in January 2016, she was the Director of Health Systems Integration for the Corporation for Supportive Housing. She has also worked for the National Alliance to End Homelessness, Association of Maternal and Child Health Programs, and the City of Rockwall, Texas. Peggy holds a Bachelor of Arts degree from the University of Notre Dame, and a Master of Public Affairs degree from the University of Texas at Dallas.
---
Barry Steffen, Social Science Analyst, Office of Policy Development and Research, U.S. Department of Housing and Urban Development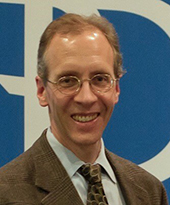 Barry Steffen is a social science analyst with the Office of Policy Development and Research in the U.S. Department of Housing and Urban Development. His work spans HUD program and policy areas and includes research planning, performance measurement, budgeting, and in-house research. Published and forthcoming research relates to affordable housing needs, length of tenure in assisted housing, health of assisted renters, and housing insecurity in rural areas. Barry holds undergraduate degrees in economics and urban planning from Ball State University and a master's in public policy analysis from the University of Rochester.