Thursday, April 27 – 4:15pm-5:30pm
This session will explore the social determinants of health and how they can be leveraged to improve infant mortality.
---
Handouts:
---
Moderator:
Ryan Adcock, Executive Director, Cradle Cincinnati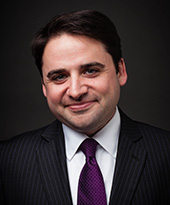 Ryan Adcock is the Executive Director of Cradle Cincinnati. Cradle Cincinnati was formed in 2013 as collaboration between health and civic leaders working to reduce infant mortality in Hamilton County. In 2014, the collaborative was successful in cutting sleep-related infant deaths in Hamilton County by more than half. Since launching, Cradle Cincinnati's partners have reduced infant mortality by 15% in Hamilton County. Prior to this role, Ryan spent seven years as the Director of Legislative Affairs for Mayor Mark Mallory where he served as the city's chief liaison to the federal government and the State of Ohio. He has a Master's in Public Administration from Northern Kentucky University.
---
Speakers:
Dr. Jason Reece, Assistant Professor, Knowlton School of Architecture, The Ohio State University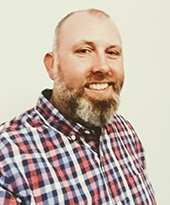 Jason Reece is an assistant professor, in the City & Regional Planning Program, at the Knowlton School of Architecture. His research, teaching and professional experience focuses on social equity in city planning, fair housing, health equity and asset-based community development. Reece has acted as an advisor and capacity builder to foundations, non-profits, community organizations and government agencies. He has managed more than $10 million in research initiatives and contributed to more than 110 scholarly or technical publications. His work has been featured in 41 media publications and was an invited guest speaker to more than 300 professional engagements. Reece has worked with partner organizations in more than 30 states in the US and acted as a capacity builder for the U.S. Department of Housing & Urban Development Sustainable Communities Initiative for four years. He currently is President of the Board of Directors for the Parsons Avenue Community Development Corporation. Reece was formerly the senior associate director and director of research for the Kirwan Institute for the Study of Race & Ethnicity at The Ohio State University. He established the opportunity communities program at the Institute, developed the opportunity mapping methodology and established the Institute's health equity program.
---
Dr. Arthur James, Associate Clinical Professor, Department of Obstetrics and Gynecology, The Ohio State University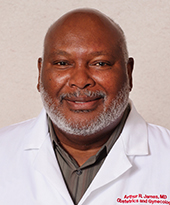 Dr. Arthur R. James is an Obstetrician, Gynecologist, and Pediatrician who has been involved in the care to underserved populations for the entirety of his medical career (24 years post residency). In previous practice experiences he has been the Medical Director of an FQHC-site, Medical Director of Bronson Methodist Hospital's Women's Care Clinic, and founder/Medical Director of Borgess Medical Center Women's Health.
In each of these efforts, he has been instrumental in expanding services to indigent patients, patients using drugs, HIV positive pregnant patents, and especially to teens. He is also the founder and former Medical Director of the Kalamazoo County Fetal and Infant Mortality Review team and, for many years, lead the Kalamazoo County community's efforts to reduce infant mortality and reduce the incidence of pregnant adolescents. As of July, 2011 he is currently an Associate Professor of Obstetrics and Gynecology, and Pediatrics at the Ohio State University Medical Center and Nationwide Children's Hospital, Co-Chair of the Ohio Collaborative to Prevent Infant Mortality (a State-wide collaborative to improve infant mortality in the State of Ohio), and Senior Policy Advisor to the Ohio Department of Health.
---
Michelle Smith-Wojnowski, Clinical Community Linkages Specialist, Northwest Ohio Pathways HUB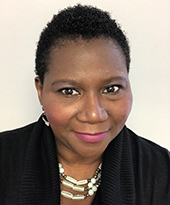 Michelle Smith-Wojnowski, Clinical Community Linkages Specialist for the Hospital Council of Northwest Ohio, has more than 10 years of experience working with and supervising Community Health Workers in Northwest Ohio. A Certified Community Health Worker herself, Michelle has worked in the areas of Substance Abuse, HIV/STD Counseling and Testing, and Infant Mortality. This experience provided a unique perspective on supervising CHW's as she is familiar with the needs of the community and of the CHW's that work in the community.
Michelle also serves as the President of the Ohio Community Health Workers Association and is a strong advocate for the needs of CHW's throughout the state of Ohio. Michelle is currently working on becoming a Master Trainer through Care Coordination Systems, a training program for CHW's.