Thursday, April 27 – 2:45pm-4:00pm
Housing finance agencies continue to engage the health sector to leverage resources and expertise. As the implementation of the Affordable Care Act continues, questions arise about how to integrate housing and health policies to achieve positive outcomes. This session will include a discussion about health policy and what this means for the affordable housing industry.
---
Handouts:
---
Moderator:
Angela Mingo, Community Relations Director, Nationwide Children's Hospital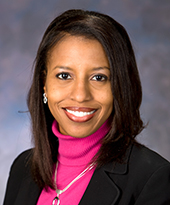 Angela Mingo serves as the Director of Community Relations for Nationwide Children's Hospital. She is responsible for developing and managing strategic partnerships with external organizations. Angela directs the community engagement efforts of the hospital and works closely with neighborhood and civic organizations. She has been instrumental in the implementation of the Healthy Neighborhoods, Healthy Families initiative, a five prong approach to neighborhood revitalization efforts on the city's Southside, led by Nationwide Children's Hospital.
Angela served as Community Affairs Director with Columbus City Council from 2000-2007. There, she worked with community leaders and local elected officials to support the clean indoor air ordinance and citywide affordable housing initiatives. Angela currently serves on the United Way of Central Ohio Home Impact Council. She is a former mayoral appointed commissioner with the City of Columbus Community Relations Commission and served on the commission's executive board.
Angela serves as a gubernatorial appointment to the Ohio Lottery Commission. She serves on the boards of the Greater Ohio Policy Center, Parsons Avenue Redevelopment Corporation, NeXT Basketball Foundation, Leadership Columbus, Stowe Mission of Central Ohio, and Ohio Capital Corporation for Housing. She is a member of the Fifth Third Community Advisory Forum and the Columbus Office of Minority Health Advisory Committee. Angela is a graduate of the Leadership Columbus 2012 Class and participant in the Big Brother, Big Sisters mentoring program. Angela earned Bachelor's Degrees in Portuguese and International Relations as well as her Master's of City and Regional Planning Degree from The Ohio State University. Angela's honors include Columbus Business First Health Care Heroes Award, Greater Columbus Community Helping Hands Community Relations Ambassador Award, and recognition in Who's Who in Black Columbus. A native of Canton, Ohio, Angela is married to Clarence E. Mingo and is the proud mother of two lovely daughters.
---
Speakers:
Janet Viveiros, Acting Director of Research, National Housing Conference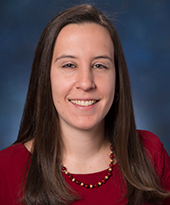 Janet Viveiros is a senior research associate at NHC and is currently acting director of the research division. Janet's research interests center on the connection between affordable housing and education, health, and economic security and mobility. Janet has co-authored several of NHC's annual reports, that document affordable housing needs and is leading work on the revision of NHC's online affordable housing policy guide. She has also examined promising models for housing older adults and disaster mitigation strategies for affordable housing.
Janet is also leading NHC's current work on the intersection of affordable housing and health, education and economic opportunity. She has authored and co-authored several reports on the impact of affordable housing on health, as well as strategies to integrate housing and health initiatives to improve and support the wellbeing of vulnerable populations.
---
Dr. Kamillah Wood, Senior Vice President of Health and Housing, Stewards of Affordable Housing for the Future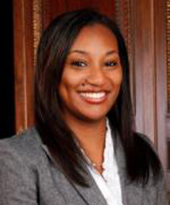 Dr. Kamillah Wood is the SVP of Health and Housing at Stewards of Affordable Housing for the Future (SAHF).In her role as SVP, Dr. Wood serves as program and policy expert on the intersection of health and housing. By using "housing as a platform" to increase health equity and improve outcomes for SAHF's residents, she facilitates partnerships with the health sector and also informs policymakers on critical issues on the intersection of health and housing.
Prior to joining SAHF, she was appointed as Special Policy Advisor and White House Fellow to Secretary Anthony Foxx at the U.S. Department of Transportation. Here Dr. Wood advised senior officials on the intersection of health and transportation, as well as economic mobility and equity. Also a practicing community pediatrician, Dr. Wood sees patients once a week at the Children's Health Center at THEARC, Children's National Health System in Washington, DC.