Thursday, April 27 – 10:30am-11:45am
While the provision of affordable housing is itself important, it is also crucial for those homes to be placed in areas with access to education, employment, and amenities. What have researchers learned about how the spatial environment and road and transit networks affect the upward mobility of low-income households?
---
Handouts:
---
Moderator:
Jennifer Noll, Senior Planner, Mid-Ohio Regional Planning Commission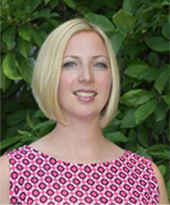 Jennifer Noll is a Senior Planner with the Mid-Ohio Regional Planning Commission (MORPC) in Columbus. Her work involves outreach, research and development, and technical guidance for the insight2050 initiative. Prior to joining MORPC, Jennifer was part of the real estate development team at Homeport, a Columbus-based non-profit dedicated to affordable housing. Jennifer holds a Master of City & Regional Planning degree and a Certificate in Creative Placemaking, both from the Ohio State University.
---
Speakers:
Dr. Rosie Tighe, Assistant Professor, Levin College of Urban Affairs, Cleveland State University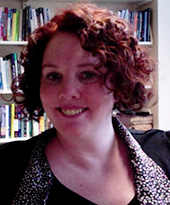 J. Rosie Tighe is an associate professor in the department of Urban Studies in the Levin College of Urban Affairs at Cleveland State University. She was previously an assistant professor in the department of Geography and Planning at Appalachian State University. She holds a PhD in Community and Regional Planning from the University of Texas at Austin and a Master's Degree in Urban and Environmental Policy and Planning from Tufts University. She has published research on affordable housing, gentrification, segregation, "shrinking" cities, as well as co-edited The Affordable Housing Reader. Dr. Tighe's work focuses on issues related to affordable housing, social justice, and equitable development, and attempts to achieve two main goals:
To bridge the gap between academic research and practice through sound research methods and data analysis techniques; and
To promote a greater emphasis on and understand of racial and class equity among researchers, policy-makers, and planners.
---
Dr. Shima Hamidi, Director, Institute of Urban Studies, University of Texas at Arlington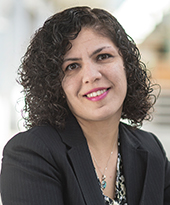 Dr. Shima Hamidi is Executive Director of C-TEDD, Director of the Institute of Urban Studies and Assistant Professor of Planning at University of Texas at Arlington. She has written over 30 articles on urban form and its relationship with individuals' economic mobility, life expectancy, safety, food deserts, housing affordability, and location efficiency. The results of her research have been cited in more than 110 national and regional newspapers and magazines such as Wall Street Journal, Washington Post and CNN Money.