Thursday, April 27 – 2:45pm-4:00pm
Starting with the Moving to Opportunity study in the 1990s, brought into the public consciousness by the work of Dr. Raj Chetty and others, researchers have sought to determine the impact of relocating low-income households to wealthier areas with better schools and more employment opportunities. Findings have been complicated, with many benefits but also some drawbacks to such policies. These researchers will discuss their work in the area.
---
Handouts:
---
Moderator:
Dr. Brian Knudsen, Research Associate, Poverty & Race Research Action Council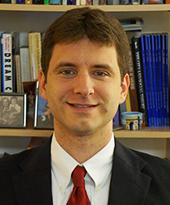 Brian Knudsen is Research Associate at Poverty & Race Research Action Council (PRRAC). His quantitative data analysis, GIS mapping, and research reports supports PRRAC's ongoing advocacy work, especially in the areas of housing mobility, AFFH and housing policy. Brian's research has been published in venues such as Urban Affairs Review and Annals of the Association of American Geographers. Brian previously served as a research analyst at the National Association of Counties. He received his B.S. and Ph. D. from Carnegie Mellon University.
---
Speakers:
Dr. Rachel Kleit, Professor and Section Head, Knowlton School of Architecture, The Ohio State University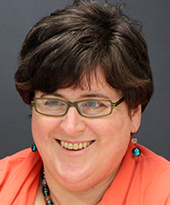 Rachel Garshick Kleit, PhD, is Professor and Head of the City and Regional Planning (CRP) Section in the Knowlton School of Architecture at the Ohio State University (OSU). Her research focus is affordable housing policy, especially the social impacts of affordable housing. Her work has concentrated on the social network impacts of mixed-income housing, the influence of public housing redevelopment on the lives of original residents, the combination of social services and housing, and housing mobility. This work led to her most recent project on understanding the factors causing some public housing authorities to build or own units that are not part of the public assisted housing stock.
She has also published research on the equity impacts of economic development and workforce policies on poverty and inequality, as well as on the changing relationship between housing and inequality since the US mortgage crisis. She has published widely in scholarly journals, including Housing Policy Debate, Journal of the American Planning Association, Journal of Regional Science, Journal of Urban Affairs, Social Networks, and Urban Studies.
As Head of the City and Regional Planning Section at OSU, she oversees three degree programs (Bachelor of Science in City and Regional Planning (BSCRP), Master of City and Regional Planning (BSCRP), and PhD in City and Regional Planning), over 200 students, 15 tenure line faculty, and over 30 associated professional lecturers. Prior to joining OSU in 2012, she was on faculty for thirteen years at the Evans School of Public Affairs and Governance at the University of Washington in Seattle, Washington. Dr. Kleit holds a Bachelor of Arts, with Highest Honors in History, cum laude, from Brandeis University, an MA in Urban and Environmental Policy from Tufts University, and a PhD in City and Regional Planning from the University of North Carolina at Chapel Hill.
---
Dr. Kirk McClure, Professor, Department of Urban Planning, University of Kansas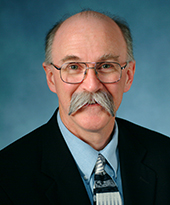 Kirk McClure is a professor with the Department of Urban Planning at the University of Kansas where he teaches and conducts research in the areas of affordable housing. McClure holds two bachelor degrees from the University of Kansas plus city a Master of City Planning degree from the Massachusetts Institute of Technology and a Ph.D. degree in city planning from the University of California, Berkeley.
His research is found in dozens of articles and reports published in many of the leading journals in the field of urban planning. He has received multiple awards for his research. His research has been sponsored by the U.S. Department of Housing and Urban Development, the Fannie Mae Foundation, the Lincoln Land Institute plus many other organizations. He is on the Board of Editors for multiple leading journals that are national and international in scope.
---
Matt Martin, Senior Researcher, Kirwan Institute for the Study of Race and Ethnicity, The Ohio State University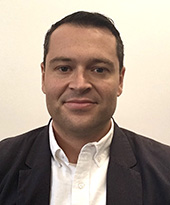 Matt has been on staff at the Kirwan Institute for the Study of Race and Ethnicity since 2009 and the focus of his work has been on expanding access to opportunity, neighborhood revitalization, and the history behind regional inequality. He has managed many of the Institute's mapping initiatives and is the producer of the Institute's first feature length documentary, Free To Ride.
Prior to working for the Kirwan Institute, Matt was a regional planner with the Miami Valley Regional Planning Commission in Dayton, where his work focused on land use policy, transportation planning, and regional development. He has also worked in local planning departments in Kettering and Piqua, where he assisted with development planning and zoning code enforcement. Matt holds a B.S. in Urban Affairs and a minor in African American Studies from Wright State University, as well as a master's in City and Regional Planning from The Ohio State University.