Friday, April 28 – 10:30am-11:45am
Since much of the funding for affordable housing comes from federal and state subsidies, so major changes in the way public and private actors conceptualize development must be filtered through the prism of existing programs. This esteemed panel has fought in Washington and state capitals for reform, and have stories to share and insights to provide.
---
Handouts:
There are no handouts for this presentation.
---
Moderator:
Mark Shelburne, Senior Manager, Novogradac & Company LLP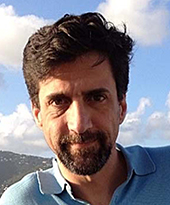 Mark Shelburne is with Novogradac & Company LLP's Raleigh office, having joined the firm in January 2015. His work includes advising allocating agencies, financial institutions, and developers on the low-income housing tax credit, allocation policy, fair housing, and persons with disabilities. Mark is widely regarded as a top expert on these topics and frequently presents on them statewide and national audiences. He also develops educational/training material and writes for publications.
For the preceding 13 years Mark was Counsel and Policy Coordinator for the North Carolina Housing Finance Agency. His primary responsibility was the Qualified Allocation Plan, which determines the annual distribution of over $300 million in LIHTCs, tax exempt bonds, and loan funds. He also testified before Congress, advised HUD Headquarters staff on new activities, worked with many other state allocating agencies, and wrote a book on the LIHTC program. Prior to the Agency, Mark was the general counsel of a LIHTC equity investor and an attorney in private practice. He has degrees in law, planning, and public policy from the University at North Carolina at Chapel Hill.
---
Speakers:
Jennifer Schwartz, Assistant Director for Tax Advocacy and Policy, National Council of State Housing Agencies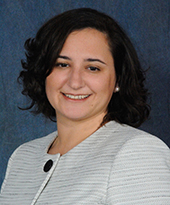 Jennifer Schwartz returned to the National Council of State Housing Agencies (NCSHA) in 2014 to serve as Assistant Director for Tax Policy and Advocacy, after previously holding the role of Senior Legislative and Policy Associate at the organization from 2001-2005. Jennifer oversees NCSHA's policy and legislative activities related to the Low Income Housing Tax Credit and tax-exempt private activity Housing Bonds. She also collaborates with other NCSHA staff on the HOME Investment Partnerships program, Section 8 rental assistance, and other advocacy efforts.
Prior to returning to NCSHA, Jennifer was the Director of Policy and Programs for the Southern Governors' Association. Earlier in her career, she worked as a counselor and case manager at Women's Protective Services, a domestic violence shelter and rape crisis counseling center in Massachusetts, and as a consultant and writer for the Massachusetts Advocacy Center (now Massachusetts Advocates for Children). Jennifer earned a Master of Science degree in Public Administration and Public Policy from the London School of Economics and Political Science and holds a Bachelor of Arts degree from Brandeis University in Psychology and Sociology.
---
J.P. Delmore, Assistant Vice President for Government Affairs, National Association of Home Builders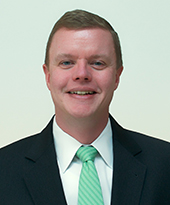 J.P. is an assistant vice president for government affairs at the National Association of Home Builders. J.P.'s legislative focus is tax policy. He has worked for NAHB since August, 2003. Prior to joining NAHB, J.P. spent nearly 5 years on Capitol Hill, and also served as the deputy director of the Governor of Pennsylvania's Washington Office. J.P. grew up outside of Cleveland, Ohio, and graduated from the University of Michigan with degrees in International Relations and German Literature.