Thursday, April 27 – 1:15pm-2:30pm
Practitioners and foundations alike are assessing their role in ensuring that neighborhoods can be developed in a more equitable and sustainable way. Central to this effort are metropolitan planning organizations (MPOs), which have a key, federally-defined role in shaping transportation policies. This session will consider how these actors can work together to improve our communities for all.
---
Handouts:
There are no handouts for this presentation.
---
Moderator:
Amy Hanauer, Director, Policy Matters Ohio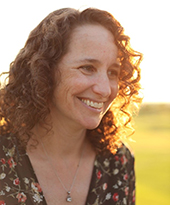 Amy Hanauer is the founding executive director of Policy Matters Ohio, which creates a more equitable, vibrant and inclusive Ohio through research, coalition building and policy advocacy. She has a master's of public administration from the University of Wisconsin-Madison and a B.A. from Cornell University. Before starting Policy Matters in 2000, Amy did research and policy work in Wisconsin, Colorado and Washington D.C. In addition to running Policy Matters, Amy does research on work, wages, tax policy, energy policy and other issues. Amy is vice chair of the board of directors of the national think tank Demos, and serves on governing bodies for the national Economic Analysis and Research Network (EARN), and the national State Priorities Partnership. She also helps steer several economic vitality efforts in Cleveland. In America's most important swing state, Amy provides a passionate voice about how to make an economy that works for all.
---
Speakers:
Jason Segedy, Director of Planning and Urban Development, City of Akron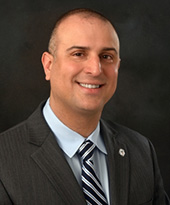 Jason Segedy formerly served as the Director of the Akron Metropolitan Area Transportation Study (AMATS), where he oversaw the allocation of all federal transportation funds in Greater Akron. Segedy brings 20 years of transportation and urban planning experience to the position. Additionally, in 2012 he served as Chairman of the Board of the Northeast Ohio Sustainable Communities Consortium, a $4.5 million planning effort spanning 12 Northeast Ohio counties.
Segedy holds a bachelor's degree in Geography from the University of Akron and a master's degree in Geography and Urban Planning from the University of North Carolina at Charlotte.
---
Grace Gallucci, Executive Director, Northeast Ohio Areawide Coordinating Agency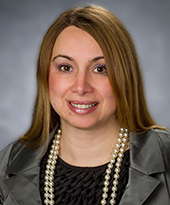 Ms. Gallucci has 25 years of experience in transportation, including currently as Executive Director of the Metropolitan Planning Organization for Greater Cleveland, and previously as Deputy Executive Director and CFO for the Chicago Regional Transportation Authority, Director of Office of Management & Budget for the Cleveland RTA and as an analyst for the Office of Transportation, Broward County, Florida, having worked on both highway and mass transit issues.
She has been an adjunct professor/lecturer at Cleveland State, Kent State, the University of Illinois at Chicago and Northwestern, teaching courses in economics and public policy and transportation management. Ms. Gallucci holds a Master of Science in Urban Studies from Cleveland State, and both a Master of Public Administration and a Bachelor of Science in Business Administration from the University of Dayton. She is active in professional organizations, has served on research panels for the National Transportation Research Board and has served on the USDOT's Transportation Review Advisory Committee.
---
William Murdock, Executive Director, Mid-Ohio Regional Planning Commission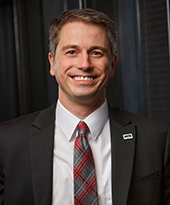 William Murdock serves as Executive Director of the Mid-Ohio Regional Planning Commission (MORPC), a voluntary association of more than 60 Central Ohio local governments and regional organizations serving the fastest growing region in Ohio. As Executive Director, William oversees innovative planning, services, and policies in transportation, energy, housing, land use, environment, and data. William is a longtime resident of Central Ohio and proud Buckeye with multiple degrees from the Ohio State University.