Friday, April 28 – 10:30am-11:45am
So much of this conference is about getting disparate groups with similar interests to the table to work for the common good. While this sounds great in theory, how does it actually get done on the ground? These speakers have all been there, succesfully connecting a variety of institutions to projects in need of their expertise.
---
Handouts:
There are no handouts for this presentation.
---
Moderator:
Jeanne Golliher, President and CEO, Cincinnati Development Fund
Jeanne Golliher has served as President and CEO of the Cincinnati Development Fund (CDF) since July 1998, following 16 years in community lending and advocacy as Vice President of Community Development for KeyBank. CDF is a certified Community Development Financial Institution (CDFI) which underwrites and services community development real estate loans that result in the creation or preservation of affordable housing, or revitalization of urban communities. CDF is also a certified Community Development Entity (CDE), a designation that allows the organization to receive and deploy Federal New Markets Tax Credits.
CDF has originated loans totaling over $400 million, and currently manages a portfolio of $205 million in direct loans and assets under management. Its loan capital comes from loans and investments provided by banks, corporations, foundations, the Federal Home Loan Bank and the CDFI Fund, a division of the US Treasury. Ms. Golliher serves on the boards of Ohio Capital Corporation for Housing, Greater Cincinnati LISC, Homesteading and Urban Redevelopment Corporation, Woodward Trust, Economic Development Committee of Hamilton County Development Corporation. She a member of PNC Community Partners and PNC Bank's Community Development Advisory Boards, IFF Community Development Advisory Board and Park National Bank's SW Ohio Advisory Board. Ms. Golliher formerly served as Treasurer for Hamilton County Development Corporation, President of the Better Housing League, Member of the Economic Development Cabinet under past County Commission Presidents David Pepper and Todd Portune, and served as Commissioner to the Cincinnati Human Relations Commission.
---
Speakers:
Buzz Roberts, President and CEO, National Association of Affordable Housing Lenders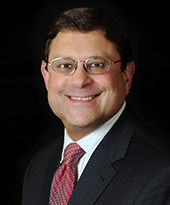 Benson F. (Buzz) Roberts is President and CEO of the National Association of Affordable Housing Lenders, an alliance of leading profit-motivated and mission-driven capital providers for affordable housing. Buzz was the Director of the Office of Small Business, Community Development and Housing Policy at the U.S. Treasury Department from 2011 to 2015. He was previously Senior Vice President for Policy and Program Development at the Local Initiatives Support Corporation (LISC), the nation's largest nonprofit investor in low-income community development. Buzz has helped to create the Low Income Housing Tax Credit; the New Markets Tax Credit; the HOME housing partnerships program; regulatory changes to the Community Reinvestment Act; the Capital Magnet Fund; a Treasury-HUD partnership to finance affordable rental housing; and bond guarantees for Community Development Financial Institutions. He has been a board member of several national nonprofit organizations and coalitions and has written extensively about affordable housing and community development.
---
Peg Moertl, Senior Vice President, Operations Manager, Community Development Banking, PNC Bank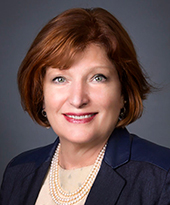 A Cincinnati native, Peg has worked for 40 years in community development to revitalize urban neighborhoods and expand financial stability for low and moderate income families. A senior vice president with PNC Bank for 13 years, Peg is responsible for Community Development Banking operations across its 19 state footprint, helping to ensure innovative loans, investments, retail and small business products, financial education, grants and service leadership that meet the needs of low-moderate income neighbors and communities. Peg was previously the director of the City of Cincinnati Department of Community Development and Planning.
Peg is a recognized civic leader with service on many boards and committees, currently including Greater Ohio Policy Center (chair), LISC Local Advisory Board Executive Committee, Cincinnati Development Fund, Catalytic Funding Corporation of Northern Kentucky, Cincinnati Equity Funds, Cincinnati Center City Development Corporation (3CDC)'s Asset Committee, Urban Land Institute Cincinnati District Advisory Council, Urban League of Greater Cincinnati, and the Cincinnati Child Poverty Collaborative Steering Committee. Among other achievements, Peg was a YWCA Career Woman of Achievement, Cincinnati Leading Woman, Cincinnati Human Relations Champion Connecting Cultures and Communities, a Community Action Agency Community Bridge Builder, Center of Holocaust & Humanity Education Decade of Diversity award winner, and a Fannie Mae Fellow and graduate of the Program for Senior Executives in State and Local Government at Harvard's JFK School.
---
Michael Duffy, Chief Operating Officer, McCormack Baron Salazar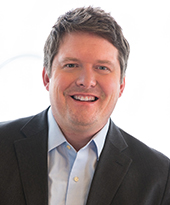 As Chief Operating Officer of McCormack Baron Salazar, Michael Duffy oversees the operations of the development arm of the multi-faceted firm and holds executive responsibility over development finance, design and construction and quality assurance. Mr. Duffy has more than fifteen years of experience in the redevelopment of urban communities and in structuring low income housing tax credit (LIHTC) investments combined with market-rate debt, Federal, state and local development incentives, and HUD housing programs. While at McCormack Baron Salazar, Mr. Duffy has participated in closing transactions totaling more than $1 billion in total development costs and resulting in thousands of homes in mixed-income, mixed-use communities in cities across the country and the Caribbean.
McCormack Baron Salazar, Inc. is one of the nation's leading for-profit developers of economically-integrated urban neighborhoods. Since 1973, MBS has been a pioneer in community development and urban revitalization, with 191 projects in 45 cities and more than 20,000 high quality homes for families with children, seniors and veterans.