Friday, April 28 – 10:30am-11:45am
Between what the federal government produces and what exists in various administrative records, large quantities of data about affordable housing tenants and their communities go unconsidered. This session will get beyond buzzwords and consider avenues for analysis and opportunities for improving lives.
---
Handouts:
---
Moderator:
Mary Helen Petrus, Assistant Vice President, Community Development, Federal Reserve Bank of Cleveland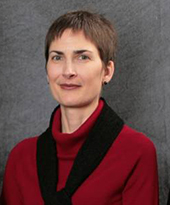 Mary Helen Petrus is assistant vice president in the Community Development Department. She has responsibility for outreach and research in the department. She joined the Bank in 2008 as a senior policy analyst. Prior to that, she served as director of policy development for the Cleveland Neighborhood Development Coalition and as a budget analyst for the Congressional Budget Office. She earned a bachelor's degree in Communications and Political Science from Northwestern University and a master's degree in Public Policy from the University of Chicago's Harris School of Public Policy Studies.
---
Speakers:
Elizabeth Nash, Vice President, Data and Product Development, PolicyMap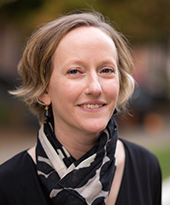 As the Vice President of Data and Product Development for PolicyMap, Elizabeth is responsible for devising and managing the data and product roadmap and for leading the team of Data Analysts. Her work also includes researching new datasets, maintaining data and working with clients on custom applications. She also supports the PolicyMap sales team to develop new client relationships. Elizabeth combines a strong understanding of statistical methods with an expertise in demographic data and GIS analysis. Elizabeth joined PolicyMap in 2007 and was instrumental in developing the underlying data and designing the functionality of all of the various PolicyMap products. She holds a Bachelor's Degree in History with a Minor in Mathematics from Bryn Mawr College and a Master's Degree in City and Regional Planning from the Bloustein School of Planning and Public Policy Rutgers University. Elizabeth sits on the Board of the Association of Public Data Users and serves on the Federal Reserve Board's Community Leaders Forum.
---
Dr. Brian Mikelbank, Associate Professor, Levin College of Urban Affairs, Cleveland State University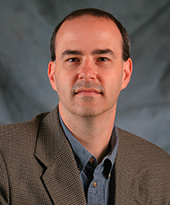 Brian A. Mikelbank is an associate professor of Urban Studies in the Maxine Goodman Levin College of Urban Affairs at Cleveland State University. He is an urban geographer with varied interests in quantitative spatial analysis. His current research focuses on the dynamics of urban-suburban change and spatial analysis of metropolitan housing markets, with a recent focus on the relationship between housing crisis recovery, rehabilitation, and preservation. He served as a visiting scholar in Community Affairs at the Federal Reserve Bank of Cleveland and as the director of the Center for Housing Research and Policy at CSU where he is currently the program director for the Master of Science in Urban Studies and Ph.D. in Urban Studies and Public Affairs (interim). Brian has published in a variety of academic journals, including Housing Policy Debate, Annals of Regional Science, and Urban Geography. Brian teaches classes in housing analysis, quantitative and spatial data analysis, urban spatial structure, and urban geography.
---
Dr. Keely Jones Stater, Manager of Research and Industry Intelligence, HAI Group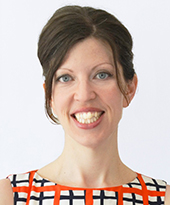 Keely Stater is the Manager of Research and Industry Intelligence at PAHRC, HAI Group's Independent Research Center. With nearly fifteen years of social science research experience, Keely directs PAHRC's research activities and oversees its data tools. Prior to working at HAI Group, Keely was an assistant professor at University of Georgia and has also taught at Trinity College and the University of Connecticut. As a researcher, her work includes publications on affordable housing, public administration, and civic engagement. Keely holds a PhD in Sociology from the University of Notre Dame.