Thursday, April 27 – 1:15pm-2:30pm
This session will include a discussion about the need to support older adults, the role of age-friendly communities, and new affordable housing for older adults.
---
Handouts:
---
Moderator:
Sharon Shaffer, Senior Vice President, Senior Living Development, Wallick Communities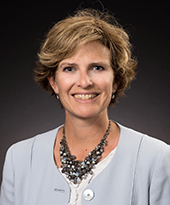 Sharon Shaffer is Senior Vice President of Senior Living Development at Wallick Communities. She joined the company in June 2012 to start Wallick's fourth business division, Asset Management.
Previously she was Senior Managing Director of Affordable Housing and Low Income Housing Tax Credits at Red Capital Group. Shaffer earned her BS in Finance from Marshall University and her MBA from The Ohio State University. Active in the community, Shaffer is a board member of the Marshall University Foundation and past president of the central Ohio chapter of Robert Morris Associates, a risk management professional association. A resident of Dublin, she enjoys gardening, reading and spending time with her family when not at the office.
---
Speakers:
Michelle Norris, President, National Church Residences Investment Corporation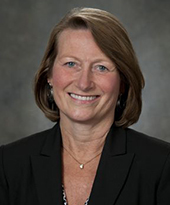 Michelle Norris is National Church Residences' Executive Vice President of External Affairs and Strategic Initiatives and President of National Church Residences Investment Corp. She guides the organization's mission toward greater focus, impact and investment and directs public policy, community affairs, communications and public relations.
Norris joined National Church Residences in 1993 as Director of Corporate Financial Services. She was later promoted to Chief Development Officer, overseeing the development of all HUD 202 and Low-Income Housing Tax Credit construction, acquisitions and rehabs. Norris serves on the boards of the Stewards of Affordable Housing for the Future, Corporation for Supportive Housing and Leading Age Ohio.
---
Kathy Sykes, Senior Advisor for Aging and Public Health, U.S. Environmental Protection Agency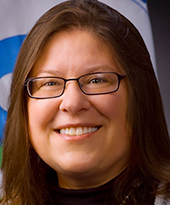 Since 1983, Kathy Sykes has held policy positions in the U.S. Senate and Congress and in federal agencies: U.S. Senate Special Committee on Aging, with Congressman Obey and at the NIOSH within CDC and for almost 20 years at the Environmental Protection Agency, where she developed the Aging Initiative that focused on environmental health issues and the built environment. She also serves on Washington, D.C.'s the Mayor's Age-Friendly Task Force.
She is a fellow of the GSA and currently Chair of the Social Research Policy and Practice Section. Ms. Sykes holds a master's degree in Public Policy and Administration and a certificate in Health Services Administration from the University of Wisconsin-Madison.
---
Doug Tayek, Associate State Director of Community Outreach, AARP Ohio
Doug serves as the Associate State Director for Outreach with AARP Ohio, where his work focuses predominantly on Northeast Ohio. Doug manages a team of 55 volunteers and is responsible for implementing AARP's social mission in this area of the state. Since 2014 Doug has lead AARP Ohio's contribution to the Age Friendly Cleveland and Columbus Initiatives, helping to guide both communities through the AARP Network of Age Friendly Communities process. Doug joined AARP in 2011, prior to that he served as the Nursing Community Programs Coordinator at Cleveland Clinic. Doug holds a Bachelors Degree from Kent State University and is currently completing his Masters in Applied Politics from the University of Akron.