Thursday, April 27 – 4:15pm-5:30pm
How and where are communities creating new opportunities using innovations that were not available or in place when the Fair Housing Act was originally passed? This session will focus on the following: 1) the Housing Choice Voucher, 2) incentives to achieve better location outcomes in the LIHTC program, 3) modifying policies that discourage families from moving to lower-poverty neighborhoods, and finally, 4) minimizing jurisdictional barriers to choice.
---
Handouts:
---
Moderator:
Janet Hales, Director, Ohio Poverty Law Center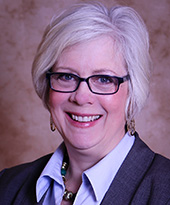 Janet Hales is the Director of the Ohio Poverty Law Center, a statewide advocacy organization committed to reducing poverty and increasing justice by protecting and expanding the legal rights of all Ohioans living, working, and raising their families in poverty. Prior to joining the Center in April of 2015, Janet served as Director of Advocacy for Legal Aid of Western Ohio's 32-county service area. In private practice before joining Legal Aid, Janet was a partner at Cooper & Walinski, LPA and litigated cases in trial and appellate courts, including fair housing class actions that successfully challenged insurance redlining, complex employment, contract, insurance coverage, and tax appeal cases, as well as serving as a national litigation strategic manager for a large corporation. Litigating on behalf of plaintiffs and defendants gives her a unique perspective on the complex issues affecting affordable housing. Janet has been honored by the Ohio Civil Rights Commission for her fair housing litigation and advocacy and the Toledo Bar Association for leadership on the Pro Bono Advisory Board. Janet served as law clerk to the Hon. Barbara K. Hackett, United States District Court Judge for the Eastern District of Michigan immediately after law school and worked with children and adults with disabilities as a special education teacher and advocate before attending law school.
---
Speakers:
Sunia Zaterman, Executive Director, Council of Large Public Housing Authorities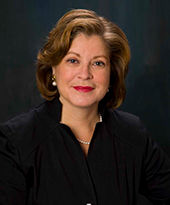 Sunia has over thirty years of experience in affordable housing issues at the federal, state, and local levels. She is the Executive Director of the Council of Large Public Housing Authorities (CLPHA), and she serves on the board of the Emerald Cities Collaborative. In 2010, Sunia was nominated for the Hanley Award for Vision and Leadership in Sustainable Housing. She has also served as the Executive Vice President of the Housing Research Foundation, Board Trustee of Global Communities (formerly CHF International) and the National Housing Conference as well as the advisory boards of Affordable Housing Finance and Housing and Development Reporter. Sunia holds a Master's Degree in Urban Planning from Princeton University and a Bachelor's Degree in History from Barnard College.
---
Jennifer Schwartz, Assistant Director for Tax Advocacy and Policy, National Council of State Housing Agencies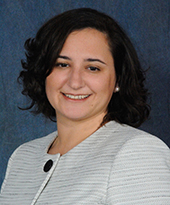 Jennifer Schwartz returned to the National Council of State Housing Agencies (NCSHA) in 2014 to serve as Assistant Director for Tax Policy and Advocacy, after previously holding the role of Senior Legislative and Policy Associate at the organization from 2001-2005. Jennifer oversees NCSHA's policy and legislative activities related to the Low Income Housing Tax Credit and tax-exempt private activity Housing Bonds. She also collaborates with other NCSHA staff on the HOME Investment Partnerships program, Section 8 rental assistance, and other advocacy efforts.
Prior to returning to NCSHA, Jennifer was the Director of Policy and Programs for the Southern Governors' Association. Earlier in her career, she worked as a counselor and case manager at Women's Protective Services, a domestic violence shelter and rape crisis counseling center in Massachusetts, and as a consultant and writer for the Massachusetts Advocacy Center (now Massachusetts Advocates for Children). Jennifer earned a Master of Science degree in Public Administration and Public Policy from the London School of Economics and Political Science and holds a Bachelor of Arts degree from Brandeis University in Psychology and Sociology.
---
Jarrod Elwell, Director, Enterprise Advisors, Enterprise Community Partners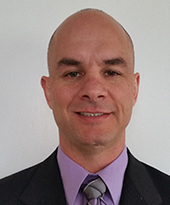 Jarrod Elwell is a Director for Enterprise Advisors, the technical assistance and consulting department at Enterprise Community Partners, with 25 years of field experience. In his role, he delivers capacity building assistance to nonprofits, neighborhoods, public agencies. He also directs teams of subject matter experts in conducting assessments and in the delivery of technical assistance related to organizational development, community development, homelessness and affirmatively furthering fair housing to nonprofits, communities, cities, counties and state government agencies.
Previously, he directed a nonprofit housing, social services and community development agency for eight years in Washington, DC. Prior to that, he coordinated and managed fair housing and civil rights investigations for two Fair Housing Initiatives Program agencies under contracts with HUD and USDA. He served, honorably, in the United States Army and New York Army National Guard as a Legal Non-Commissioned Officer and holds degrees from Binghamton University and University of Maryland.