Thursday, April 27 – 2:45pm-4:00pm
This session will consider how housing-based programs serving both parents and children can improve educational outcomes for youth from early childhood through postsecondary learning.
---
Handouts:
---
Moderator:
Colleen Grady, Senior Policy Advisor, Ohio Department of Education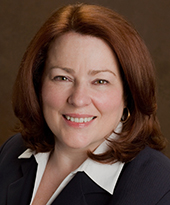 Colleen D. Grady currently serves as Senior Policy Advisor at the Ohio Department of Education. Prior to coming to the Department of Education, Colleen served as Senior Policy Advisor to the Speaker of the Ohio House of Representatives. Before joining the policy staff at the Ohio House, Colleen founded Grady and Associates LLC. Grady and Associates LLC specialized in fiscal and education policy analysis and government relations.
Colleen also served as a member of the Ohio House of Representatives from District 18, an elected member Ohio's State Board of Education (District 5) representing seven counties in north central and northeastern Ohio, was elected three times to the Strongsville City Schools' Board of Education and served as a member of the Polaris Career Center Board of Education. In the private sector, Colleen has served as an accountant and business manager in the construction, financial services and healthcare industries.
---
Speakers:
Alex Barkley, Collaborations Manager, Community Properties of Ohio Management Services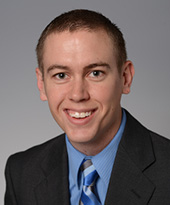 Alex Barkley is the Collaborations Manager with Community Properties of Ohio Management Services (CPO Management). CPO Management began as a $133 million affordable housing preservation initiative, consisting of 1,385 scattered-site units in seven inner-city neighborhoods. This effort sought to create neighborhood stability and a climate of revitalization through housing renovation and effective management. CPO's mission is to provide quality, affordable housing, link residents with resources that stabilize housing and move residents beyond poverty where possible. Community Properties Impact Corporation (CPO Impact) was established as a 501(c)(3), created to help fund initiatives and support research and development needed to help CPO Management fully realize this three-fold mission.
Mr. Barkley provides leadership across multiple organizations collaborating in the Family-Centered Community Change (FCCC) initiative in the Weinland Park neighborhood of Columbus. This initiative, funded through the Annie E. Casey Foundation, applies a two-generation approach to assist parents and children concurrently to break the cycle of generational poverty. Prior to his work with the FCCC initiative, Mr. Barkley was the Program Manager for the Centers for Innovation at The Ohio State University, supporting multi-disciplinary research teams of faculty aiming to address complex global issues such as poverty and food systems. Mr. Barkley holds a Master of Public Administration degree with emphasis on public management and leadership from Northern Illinois University.
---
Dale Erquiaga, President and CEO, Communities in Schools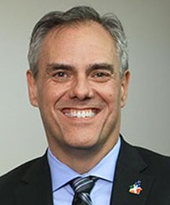 Dale Erquiaga is the president and CEO of Communities In Schools, the nation's largest and most effective dropout prevention organization. Dale most recently served as the chief strategy officer for Nevada Governor Brian Sandoval and previously served as the state's superintendent of public instruction and as a senior advisor to Governor Sandoval.
Dale has a long career in public service and marketing communications. He worked for the Clark County School District as executive director of government affairs, public policy & strategic planning. He also served as director of the Nevada State Department of Museums and was chief deputy secretary of state. His private sector experience includes managing a successful consulting practice and working as a vice president and managing director with an advertising firm in both Nevada and Arizona. The grandson of Spanish Basque immigrants to America, Dale has been active on the board of several civic, humanitarian and arts organizations including the University of Nevada's Center for Basque Studies and Nevada Humanities. Dale holds a bachelor's degree in political science from the University of Nevada, Reno and a master's degree in leadership from Grand Canyon University. He is the proud father of two grown children, Brendan and Morgan.
---
Sue Fothergill, Associate Director for Policy, Attendance Works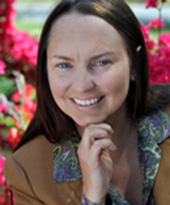 Sue Fothergill facilitates Attendance Works' Network to Advance State Attendance Policy and Practice (NASAPP), a network of more than 100 organizations from 31 states and the District of Columbia. Ms. Fothergill is also responsible for technical assistance at the local and state level and coordinating Attendance Works policy work at the federal and state level. Prior to joining Attendance Works, Sue served as the director of Attendance and Related Strategies for the Family League of Baltimore. Her earlier positions include: director of the Baltimore Student Attendance Campaign with Baltimore's Safe and Sound Campaign, education advocate with the ACLU of Maryland's Education Reform Project, director of advocacy and founder City Neighbors Foundation, and co-chair of the Baltimore Education Coalition. Sue is the recipient of the John Brown Education Advocacy Award from Children First and the Distinguished Service Award from the PTA Council of Baltimore County. Sue holds a B.A. in Public Policy from University of Baltimore and is the parent of two wonderful boys.