---
Homeownership rates and home values continue to increase. This is beneficial for existing homeowners; however, it may also act as a barrier for many prospective buyers who wish to enter the market.
---
In 2019, the homeownership rate in Ohio was 68.2%, slightly higher than the U.S. average of 64.6%. While not yet fully rebounded from pre-crisis levels of over 70%, homeownership rates have been trending upward since 2015.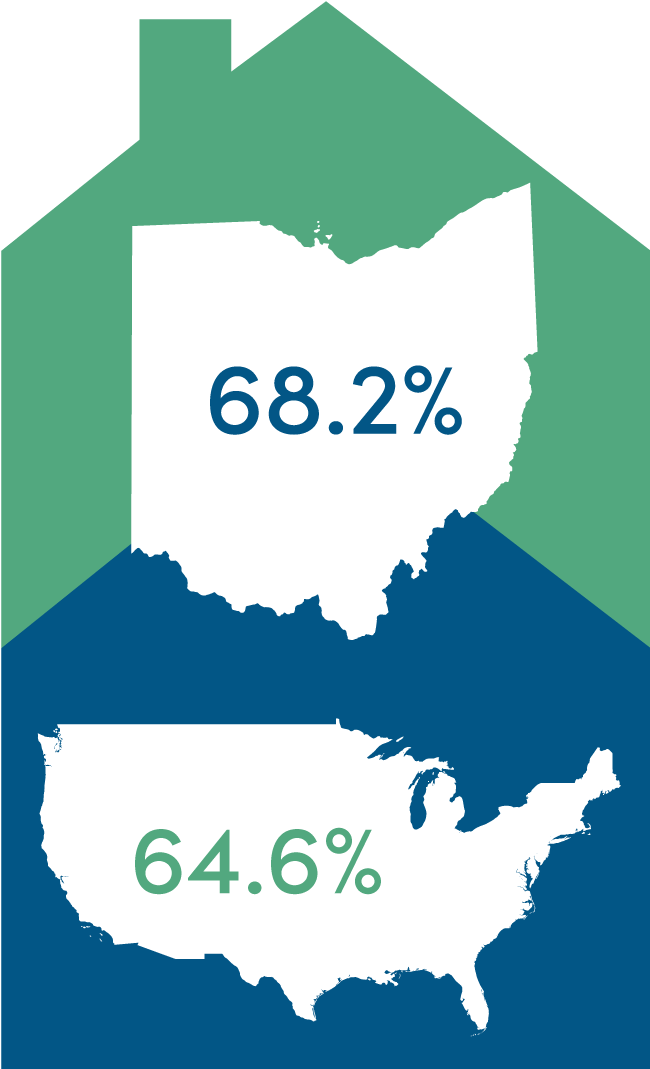 Homeownership rates are consistently high across the state, though they are highest in Southeast Ohio (71.0%) and lowest in Central Ohio (61.8%). Rates of homeownership are highest in rural areas (74%) and lowest in urban areas (46%). This is likely due to the higher mix of multifamily rental properties in urban areas compared to rural regions.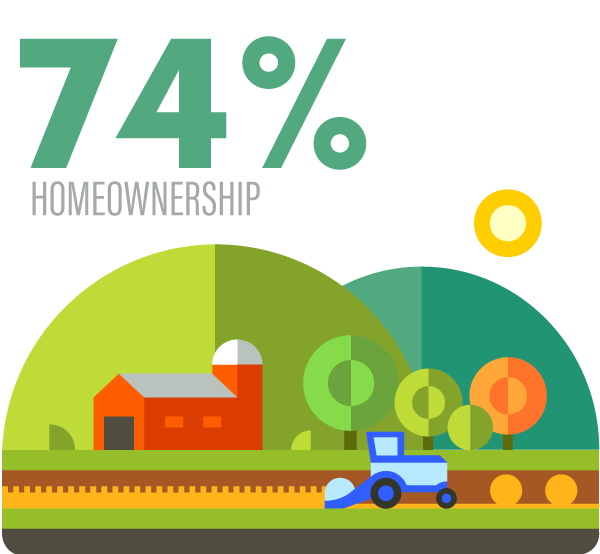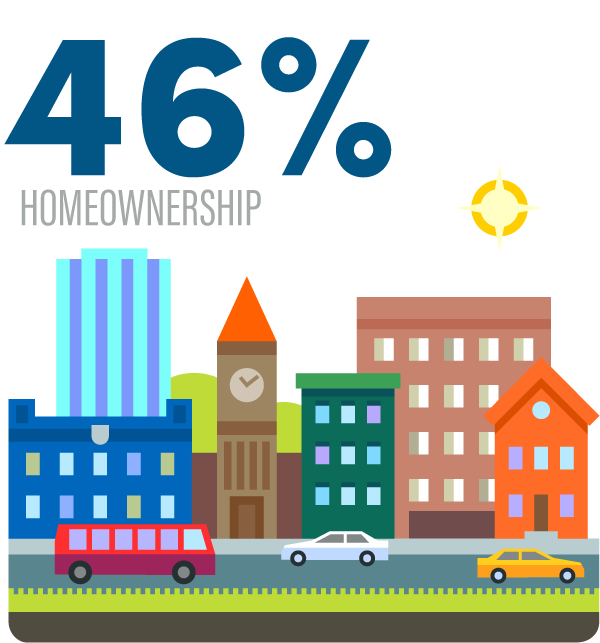 Both real and nominal home values have been steadily increasing since a low from 2010-2013. This is a positive rebound for those who already own their home. However, rising home prices are a symptom of a tight housing market.
---
As home prices rise, homeownership drifts further out of reach for lower- and moderate-income Ohioans.
If home prices continue to rise and vacancy rates fall, Ohio may face a severe shortage of affordable options for homeownership in coming years.
---
The median home price in Ohio in 2019 ($132,317) was 2.4 times the median household income - the largest price-to-income ratio since 2006 -making homeownership unaffordable to many prospective homebuyers.