Tanesha and Darrio were paying for a two-bedroom apartment that they both knew they'd eventually leave. So they asked themselves, "Why not pay for something that we're going to have forever?"
That's when the couple decided to buy their first home in Toledo, Ohio. They were the first people in their families to own a home. They met with a loan officer who told them about the Ohio Housing Finance Agency's first-time home buyer grants. OHFA's first-time home buyer programs offer competitive interest rates on 30-year, fixed-rate loans. The programs also give buyers the options of down payment assistance and a mortgage tax credit.
Tanesha and Darrio chose to receive down payment assistance, which allowed them to make improvements on the home as soon as they moved into it. And they made a lot of improvements. Right away, they built a deck on the back of their house and painted the walls. Now, they're working on the basement.
The process wasn't always easy though. When Tanesha first saw their home online, it wasn't even on the market. They looked at a lot of houses, and there was always something the couple didn't like. Darrio loves to cook and needed a nice kitchen, and none of the houses they viewed fit his standards.
"It was like a breath of fresh air when I came in here," Tanesha says.
Darrio loved the kitchen, and the couple felt they could move in right away, even before making their desired improvements.
The area is also nice. They live close to a park, where the couple likes to exercise together, and sometimes they take walks along the trail. Friends and family come over to their house for get-togethers, which is something they couldn't do in their crowded apartment. They even installed a projector in one room for family movie nights.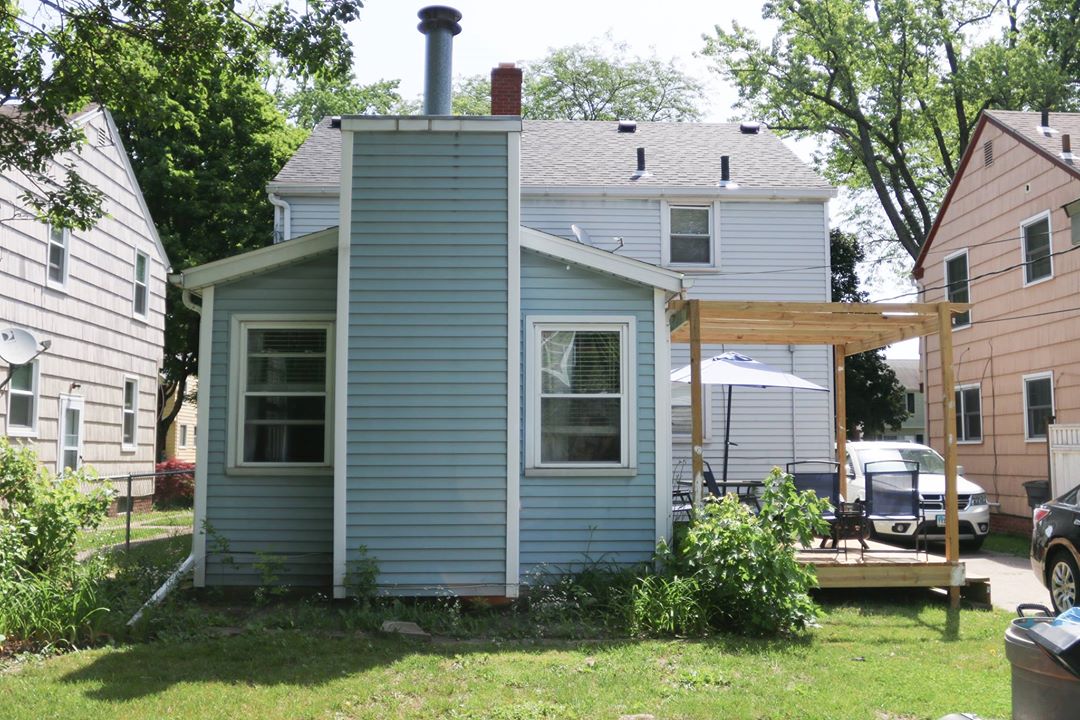 As part of the first-time home buyer program, Tanesha and Darrio took a home buyer education class. Tanesha says the education program taught her how to save for potential complications, like having to pay for a new furnace or other repairs.
They also learned about how to take care of their home. "We were used to renting," Tanesha says, "so if anything was to ever go wrong, we could just call the maintenance guy. Being a homeowner, we can't do that."
"We are maintenance now," Tanesha laughs.
Since moving into their home, Darrio says they feel more responsible and more prepared. Tanesha says they're happier, because they finally have their own space.
For more information on OHFA's home buyer programs, click here.